This pandemic has been hard for kids.
Kids lost their time with their friends and daily routines because of the coronavirus. Summer vacations were canceled, and there's this lingering question: Do we also have to cancel Halloween?
The short answer according to experts is "no". We have already suffered enough because of COVID19 and canceling this holiday will give a heavy blow to our economy as well. Experts' advice is to 'modify' our Halloween and Thanksgiving celebrations in a way that complies with social distancing protocols and health and safety practices.
So what are the measures we can undertake to keep our kids safe during this Halloween?
Trick or Treat - You can leave baskets of candy outside your home or wrap them in goody bags that are ready for pick up. Face masks and face shields should be part of the Halloween costume of kids.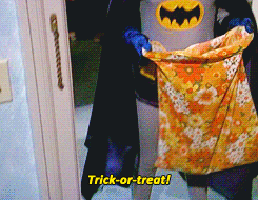 Pumpkin Carving - Can be done with members of the same household, virtually, or with neighbors while practicing social distancing and complete with face masks.
Halloween Decoration Activities - Not much risk of exposure here as long as members of the same household are involved and no house parties are to be made.
One creative activity you can do is a backyard movie night, you can invite neighbors that you know, bring your own snacks and chairs and practice social distancing.
As a general rule, avoid mass gatherings and drinking parties. Why? Because drinking alcohol clouds the judgment and we're prone to "risky behaviors.
 The CDC also discourages traveling to attend rural fall (harvest) festivals if you came from a city with high COVID19 rates. As for parades, most traditional parades had already been canceled and some opt to host a "virtual parade", how is that, you might ask? I don't know.
A sense of normalcy is important for kids for their mental health. They've suffered much already with the lockdowns and canceled routine events that they enjoy.
Remember that we don't have to cancel every holiday because of the pandemic. During these turbulent times, we need every ounce of normalcy in our lives. For our mental health, our families while reviving the economy.