You open your T.V and all you hear is COVID19 and death tolls. It's kinda hard to stay positive when there is nothing to be positive about. We'll start to see the light at the end of the tunnel by November or December if vaccines are produced and will really counter this pandemic. If you're like me, you may wanna escape this world even just for a while to keep yourself sane and calm.
When lockdowns were implemented last March, the world stood still. WHO suddenly recommended gaming as an effective way to stop the spread of COVID19, and to battle anxiety and depression amidst the pandemic. Funny isn't it? Just a year ago, they designated video game addiction as a mental health disorder.
I believe gaming has saved countless lives against depression and suicide even before this pandemic. Astounding games with great storylines and lovable characters inspired people to be the best versions of themselves, and not give in to negative emotions. Oh, and did I mention gaming improves brain function and hand-eye coordination?
As a gamer for more than 2 decades, I'm a fan of open-world RPG games that immerses me in another world. It's kinda like a movie, but you control the outcome through your choices within the game. Worlds that really feel alive, and characters that I grew to love and can actually relate to.
I have a list here of my top 5 open-world RPG games, that I highly recommend to you, my fellow gamers. Immerse yourself in visually breathtaking gaming worlds. Escape this world, even just for a while.
And my first game is…
Horizon Zero Dawn
PS4, PC
Explore a post-apocalyptic world with just the right mix of overgrown foliage and cold, sharp metal with robot dinosaurs and a fractured civilization. This game gives you the freedom to approach a combat scenario whether stealth or all-out shooting.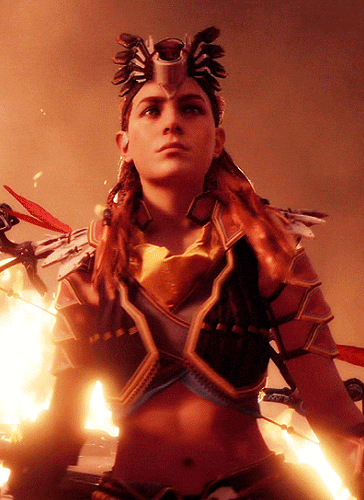 Play as Aloy. An outcast trained to be a skilled warrior by a fellow outcast named Rost. Learn about your mother's identity, and stop a cult, worshipping an artificial intelligence that is hell-bent on destroying the world.
The Legend of Zelda: Breath of the Wild
Nintendo Switch, Nintendo WiiU
A vast open-world game that gives you the freedom to explore every nook and cranny of the kingdom of Hyrule and finish the game even during the first hours of playing it - if you're that skilled! You have absolute freedom on how you want to go about the main story quests. There are a lot of challenging dungeons to solve, and if you want Link to be strong enough to take on Calamity Ganon, then you better have the patience to solve these dungeons.
Most of Hyrule's scenery is accessible either by walking, swimming, riding a horse, wall climbing, or paragliding. While there are temporary barriers in the game like strong enemies and weather effects, you can overcome this by gathering ingredients that you find in your exploration and cooking these ingredients.
Assassin's Creed Odyssey
PC,PS4, Xbox One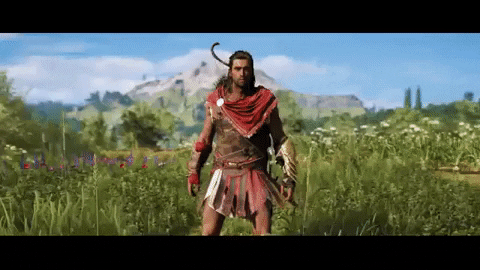 An action role-playing game that is set 431-422 B.C, recounting a secret mythological history set during the Peloponnesian War, which was fought between the city-states of Greece. You have the choice of whether you will fight for Sparta or Athens. Play as one of the siblings, Kassandra or Alexios, and find the staff of Hermes.
The game's environment is absolutely stunning and there are a lot of vibrant colors used. You have absolute freedom to explore the world by land or by sea. Sail through the seas with your crew and take over enemy vessels, or explore the depths of the sea and find hidden treasures.
The player development is challenging but pleasing. You can choose to fight higher level enemies through tactics or grind your way to having superior armor and weapons, the choice is yours. Prepare to immerse yourself to 40 hours of gameplay just for the main storyline.
Batman: Arkham Knight
PS4, XboxOne, PC
Play as Batman and get to control the Batmobile! Every square meter of Gotham has something interesting to catch your attention. Whether it's an intriguing riddle, a murder to solve, or a gang of thugs to beat up, you'll never get tired of exploring and fighting for Gotham City.
Absolutely stunning visuals, game physics, and fighting system, Rocksteddy's final installment of Batman games doesn't disappoint! If you're an avid D.C comics reader, you'll enjoy the easter eggs that are hidden within the game.
Gotham is on lockdown and the streets were taken over by thugs and Supervillains. It is up to Batman to take back the city and to keep the remaining people safe.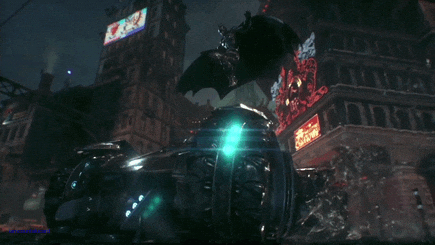 The Witcher 3: Wild Hunt
PC, PS4, XboxOne, Nintendo Switch
The 3rd installment to CD Projekt Red's The Witcher games. The world is massive and alive! Play as Geralt of Rivia, a witcher who often finds himself in difficult situations. The game gives you choices that will impact the storyline and the lives of each character in the game.
The graphics are breathtaking, especially if you're playing it on the P.C and PS4 Pro. But if you want to bring the game everywhere you go, then you might wanna check out the Nintendo Switch version of the game.
As you gain experience in the game, you unlock upgrades for Geralt's abilities. I recommend you play the sidequests coz' that's how you can gain experience points and level up quickly, not to mention you'll get rare blueprints for armor and weapons that will make your journey as a witcher a lot easier. Oh! And there is a mini card game within the game that's exciting to participate in called Gwent, collect rare cards, and beat all of the NPC's inside the game!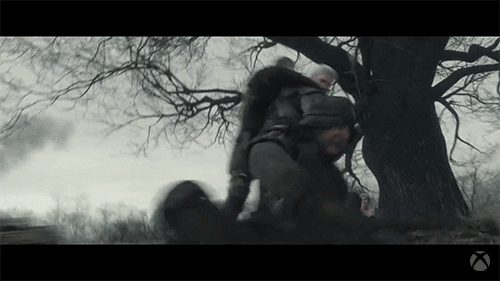 Gaming has saved me from burnout and depression countless times. These games that I've mentioned helped me to escape reality, even just for a while, and get my bearings back. Gaming is not bad if you know how to play in moderation. If the games that I've mentioned are not your taste, it's okay. Find a game that you enjoy, what is important is that you enjoy what you're playing and the videogame will make you forget about all the negativity and the pandemic, even just for a while.